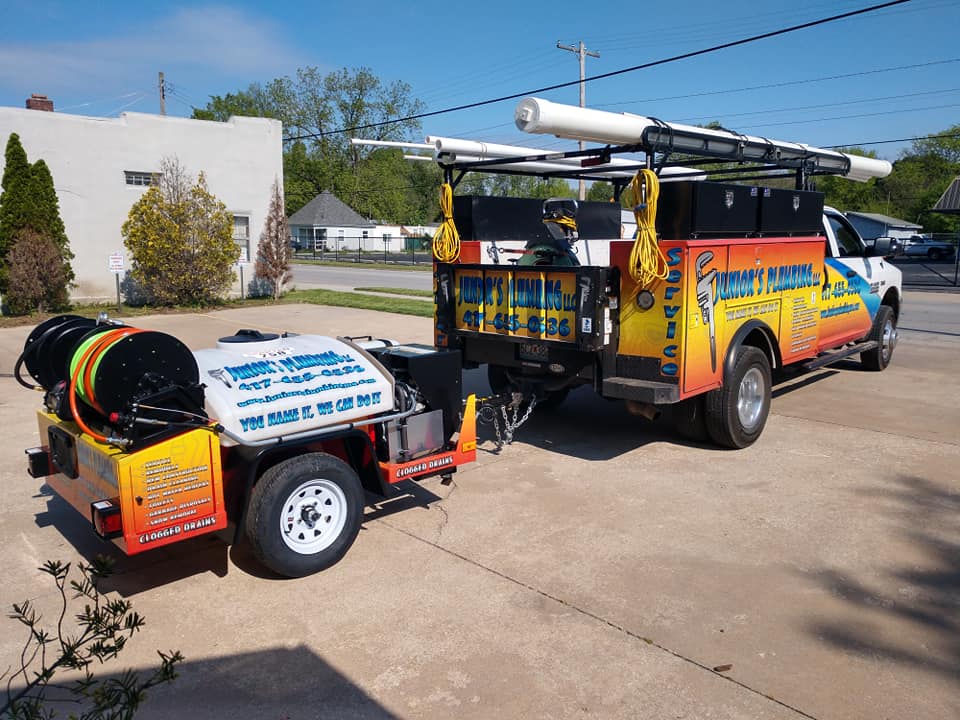 JUNIOR'S PLUMBING
The next time you are looking for plumbers in Springfield, MO, please consider calling Junior's Plumbing LLC for all your plumbing needs. We take pride in the work that we do and work hard to exceed expectations on every service call.
Junior's Plumbing LLC is your go-to source for plumbing, hydro-jetting, drain cleaning, water heater repair, and all service-related issues.  Our experience and personal pride are what sets us apart as we love what we do.
The next time you have any plumbing issues, please contact us and you won't be disappointed.
As plumbers in Springfield, Mo, and the surrounding areas, we know you have many options which is why we ask you to take a minute and look at our reviews. We've helped many of your neighbors in Brighton, Nixa, Ozark, Republic, and Springfield and are proud to have earned their trust and appreciation.  Every day, we have to earn your business and strive hard to do so.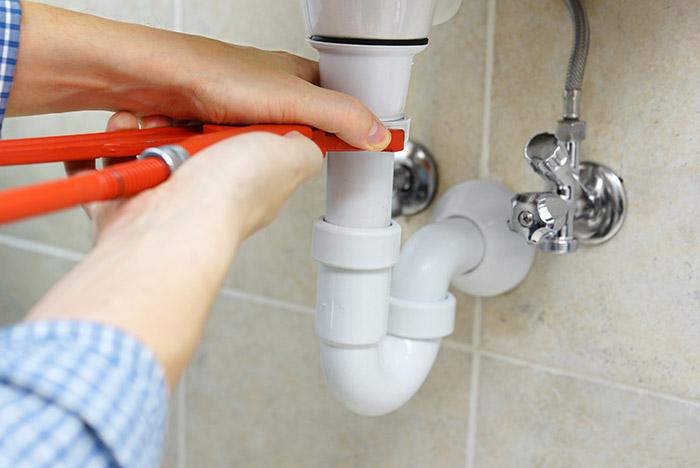 ABOUT US
Junior's Plumbing LLC is here to take care of all your sewer line repairs and gas line repairs. We have all the proper equipment needed to get the job done at a high level. If you are interested in learning more, feel free to contact us. We are here to make sure that your home is comfortable and problem-free.
Junior's Plumbing LLC takes pride in the work that we do and we are certain that we will exceed your expectations. If your water heater just stopped working then contact us immediately. You don't want to have a non-working water heater during the wintertime. Junior's Plumbing LLC is here to get your water heater working as soon as possible. We are confident that we will get your water heater working properly so that you can go back to having hot water available for your home.
If you are looking for quality plumbers, we've got you covered.

WATER HEATER REPAIR
& REPLACEMENT



FAUCET &
SINK INSTALLATION


WATER LEAKS &
WATER LEAK REPAIRS


The employees are friendly and easy to talk to. They were quick to come out, straight to the point, and worked efficiently! Thank you! —Lisa N.
I have been using Junior's Plumbing for several times by now. They are great. This time we had a sink clogged in the kitchen. He came fast. The clog wasn't light. They had to snake it 5 times to get it done. The job was awesome!!! I am very happy with how fast, professional, responsible…
We just had the best experience with Junior's Plumbing. They were so prompt and professional. The cost was also very reasonable and they did great work. I will definitely be giving them a call when future plumbing issues arise. Great locally owned business – great job! Katie H.
We had two gentlemen from Juniors Plumbing come out and diagnose our leaky faucet. They were early, and quick to work and fix it. We were highly impressed with their work and their efficiency. Would definitely use them again. —Erica B.
I had a leaking water heater that Junior and Jonathan came to help me with. They communicated well with me, they fixed the problem quickly and even got the go ahead from my landlord to install a new faucet which then took only like 10 minutes! They were quick and friendly and I'll obviously send…
Junior's Plumbing has helped us multiple times with a variety of projects including running new bathroom lines, replacing exterior faucets, and unclogging drains. They are true experts in Springfield and are always punctual, hard working, and kind on the job. You won't regret calling Junior's. —Nathan C.